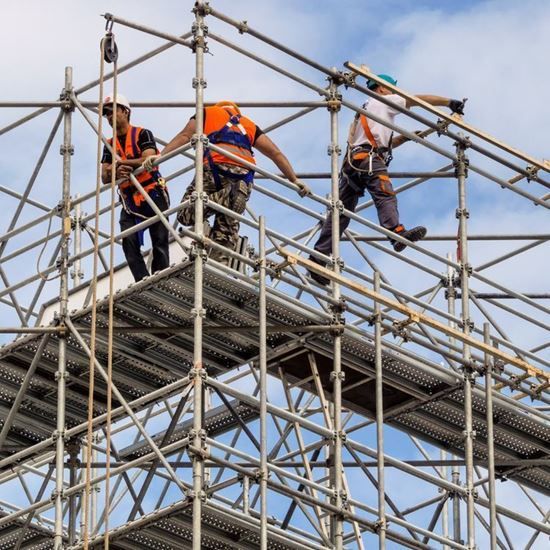 Scaffolds
The Scaffolds Safe Work Method Statement (SWMS) outlines the main hazards and risks Including risks of falls and falling objects associated with the erection and use of scaffolds from which a person or object can fall more than 4 metres and which require a person to hold a specific class of high risk work licence to carry out the work.

The SWMS provides details of the safety inspections to be carried out observed during the erection of the scaffold, and the precautions to be observed for the use of scaffolds.
The SWMS does not cover erection or use of specialised scaffolds (suspended (swinging stage, hung, cantilever, hanging bracket, and spur scaffolds).